The Connexin 26 protein, coded by the GJB2 gene, is one of 20 known connexins in humans. A hexamer of 6 proteins forms gap junctions.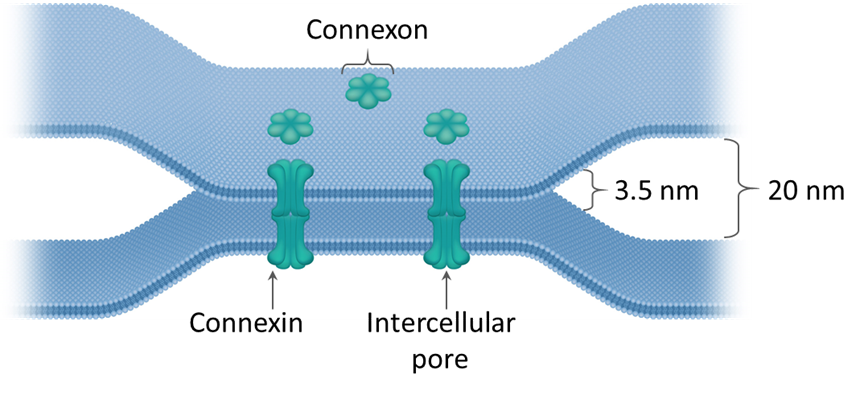 Schematic representation of a gap junction – adapted from Kemperman, Hoefsloot and Cremers J R Soc Med 2002;95; 171-177
Gap Junctions are key for the intercellular exchange of molecules (miRNA, glucose, ions, etc.)  hence responsible for tissue homeostasis.